HomeRwanda select for you a range of Short-term rental Accommodations in Kigali, Rwanda, with AirBnb!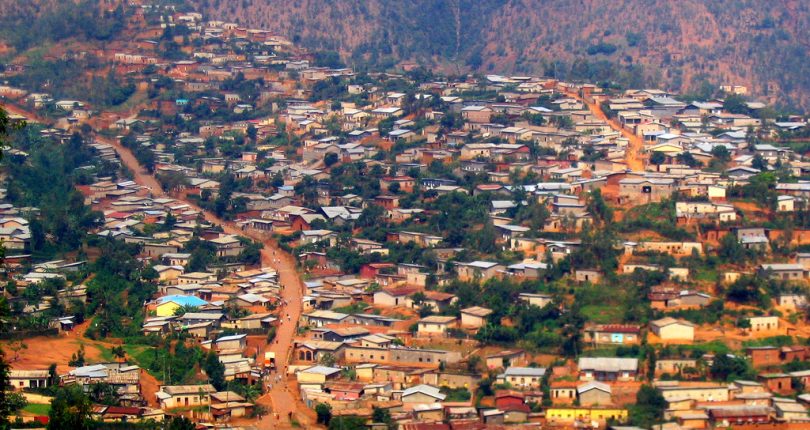 Either if you're an expat looking to move to Kigali and looking for short term rentals accommodations to start your move in the country, or if you're a local looking for a weekend getaway or even a tourist wanting to visit, HomeRwanda has found for you some nice and comfy accommodations in the capital city Kigali from studios to luxury villas with pools, here are some of our top choices, all available on AirBnb, the worldwide known startup! A different approach to hotels and classic accommodations.
En-suite room, perfect for city visitors – From $29 per night
This place is situated in heart of Kigali close to restaurants and bars, perfect for city visitors. You will enjoy the decoration with tickle of Rwandan fair. A generous breakfast is served in the morning.
Mahoro Apartment, for a luxurious stay in Kigali – From $95 per night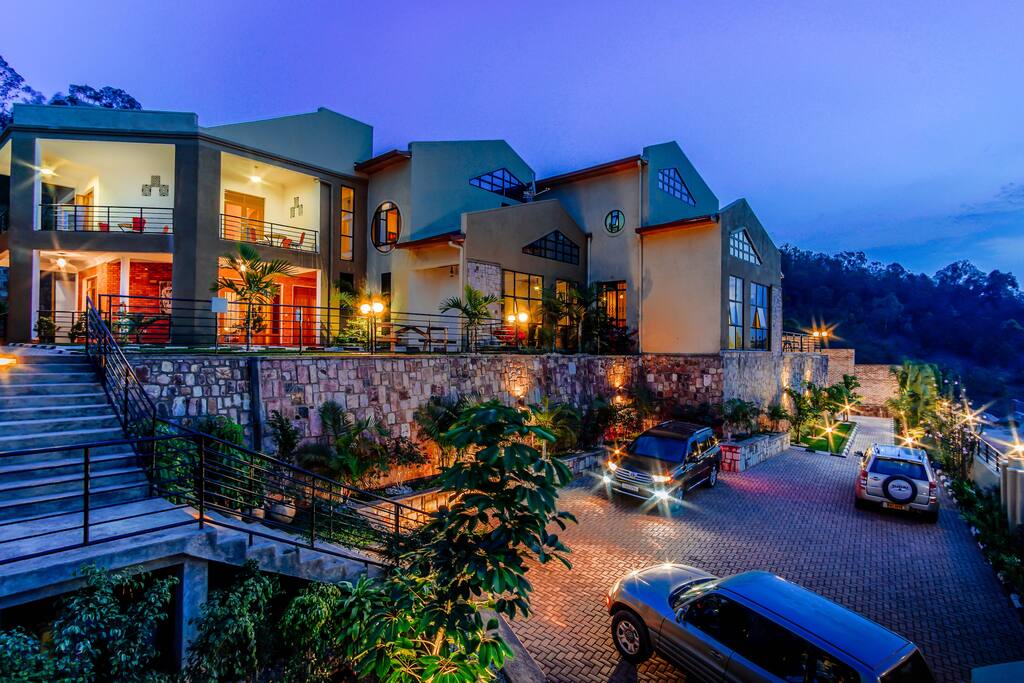 This villa offer a faboulous view, just few minutes away from Kigali City Center. It accommodates up to 6 people, perfect for families with children for a luxurious stay in Kigali. You will appreciate the modern decoration and balconies.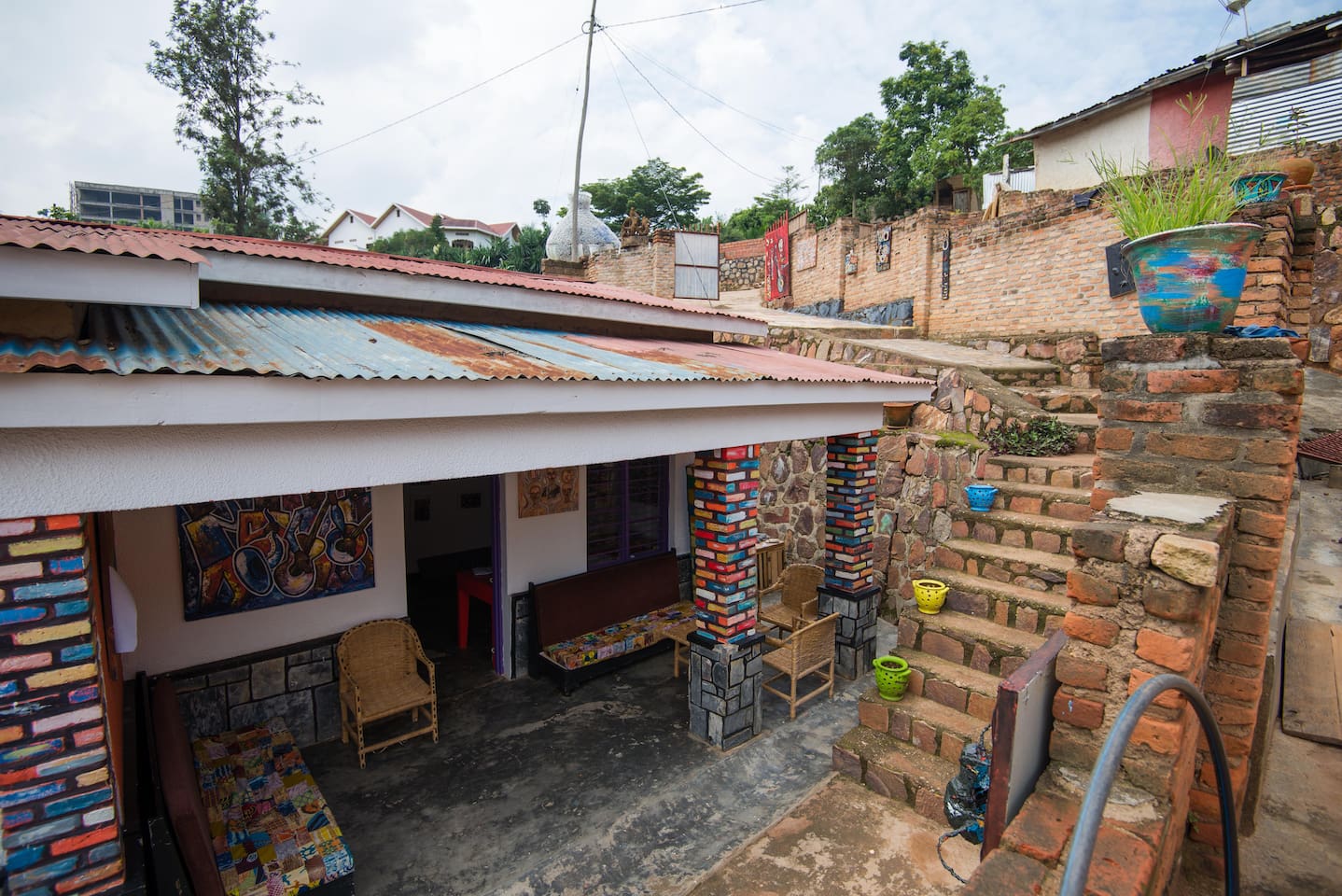 Two private rooms are available in the back of Ivuka Art Kigali's Gallery. You will have the opportunity to meet artists, used gallery's studio to make your own production and enjoy evening event around art. You will live an unforgettable original experience.
Cosy Little House, for an eco-friendly stay – From $30 per night
This 2 bedroom little house is located right in center of Kigali, it can accommodates up to 3 people. It is an eco-friendly construction, ideal for a couple of adventures.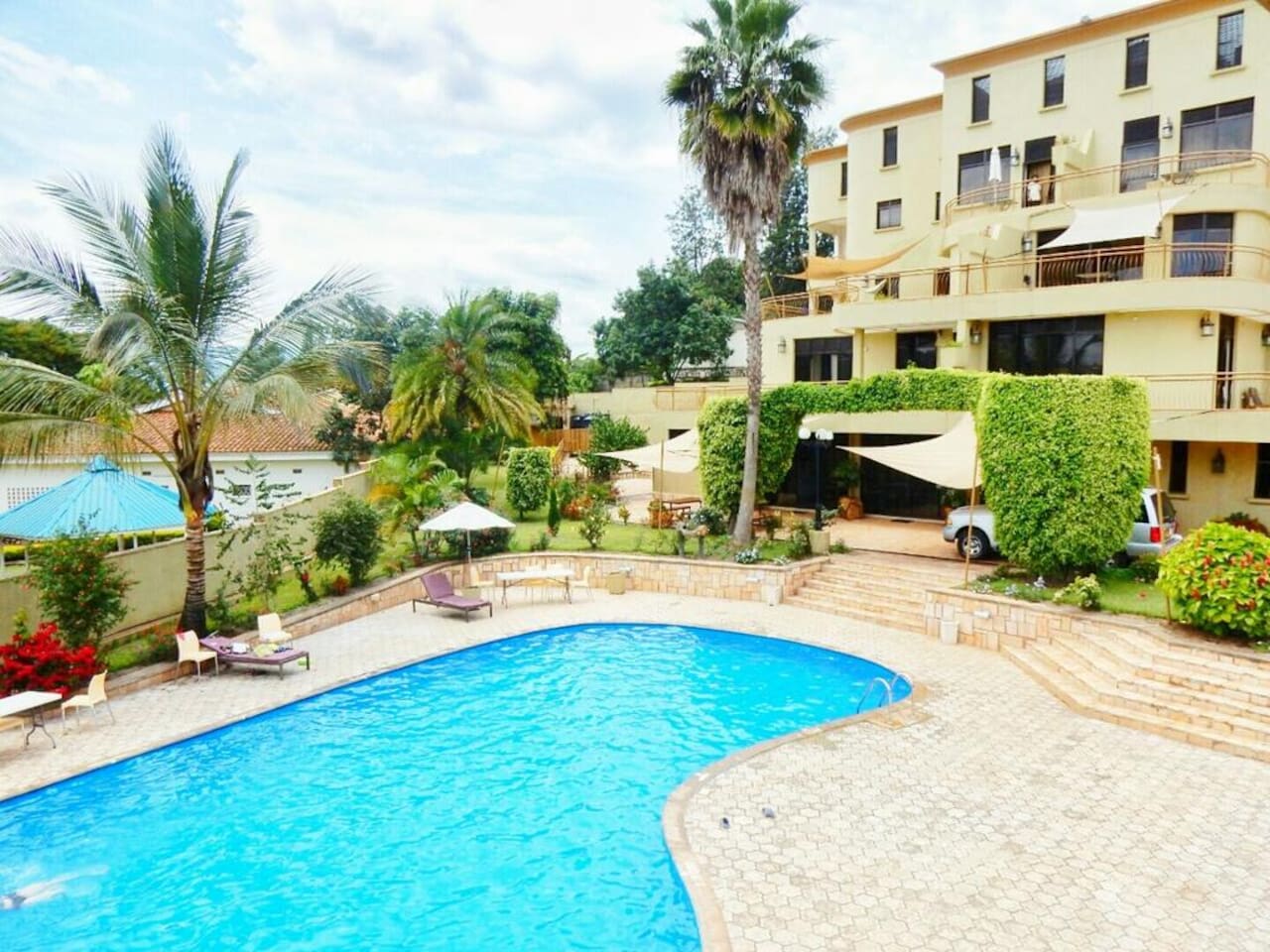 Rubangura Apartment is located in Kigali, 200 metres from Envy Night Club so perfect for party-lovers. You will appreciate the luxurious decoration of the studio as well as the beautiful swimming pool.
Cozy Guest Room, for city visitors – From $20 per night
Located in Kigali center, this spacious house is perfect for people who want to visit the city. Is very convenient but also very relaxing, you will enjoy the large garden. Our housekeeper Jerome cooks for you delicious meals every day.
Apartment in Peponi, for families with children – From $80 per night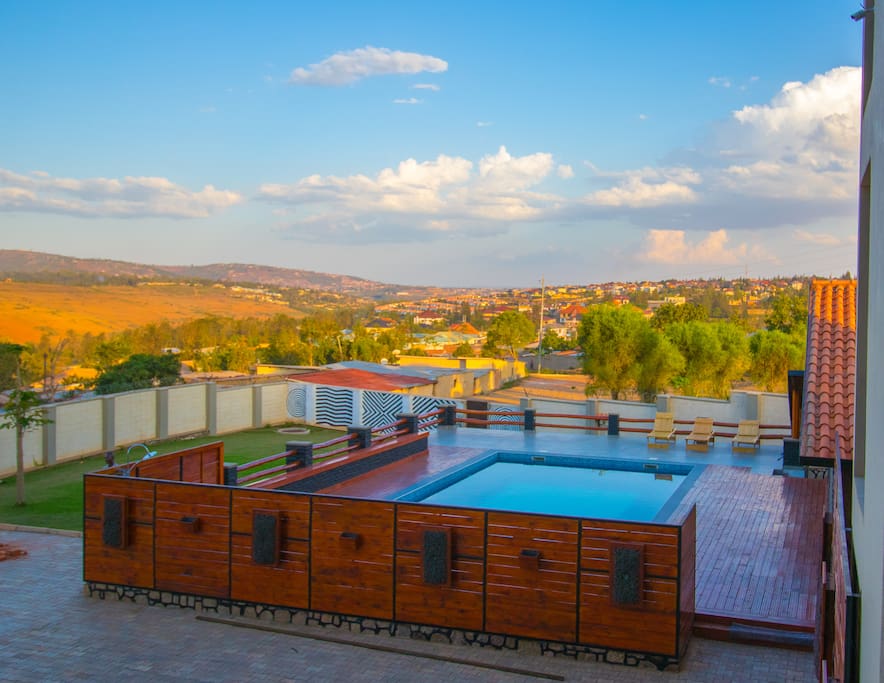 Situated in Peponi, North Kigali, this place can accommodates up to 6 poeple perfect for families with children, that will enjoy the beautiful pool. The apartment is decorated with local artisans' creations and amazing pictures of Rwanda.
Cute mini house, ideal for adventures – From $50 per night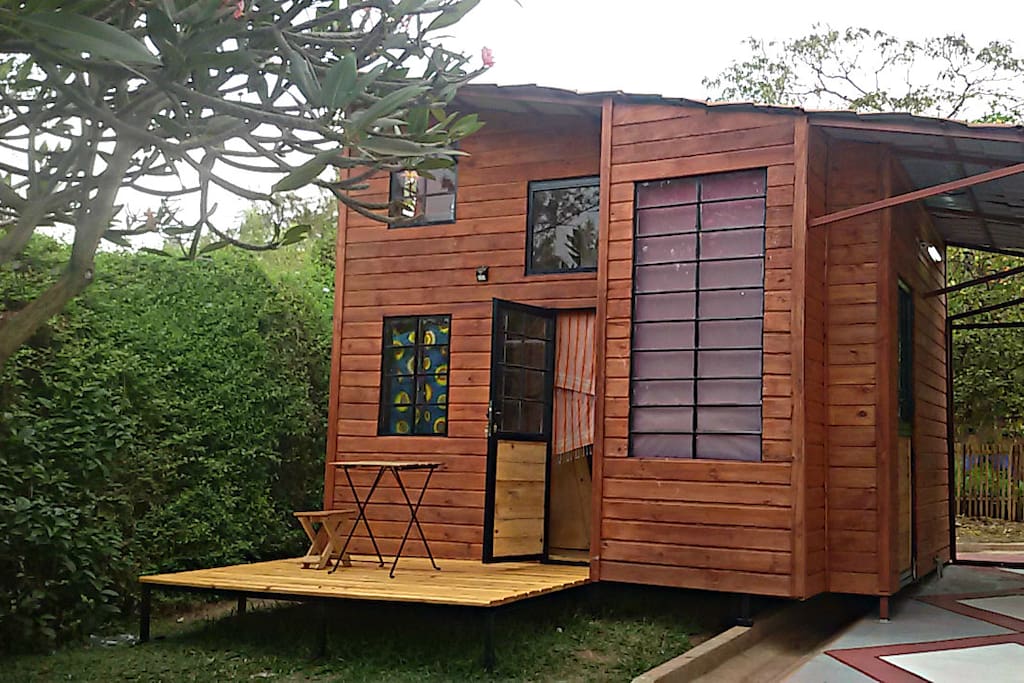 Enjoy an original experiance in this wood cabin! Ths cabin is 3m by 4m with two floors, perfectly designed to use all the space efficiency, it xcan accommodates up to 3 poeple. You also benefit from a private garden.